Crash Dialog
Our crash box is the consumer-facing portion of our crash reporting tool. As such, it follows the same guidelines as the rest of our brand.
Some monthly plans require that you use our standard crash box (see below).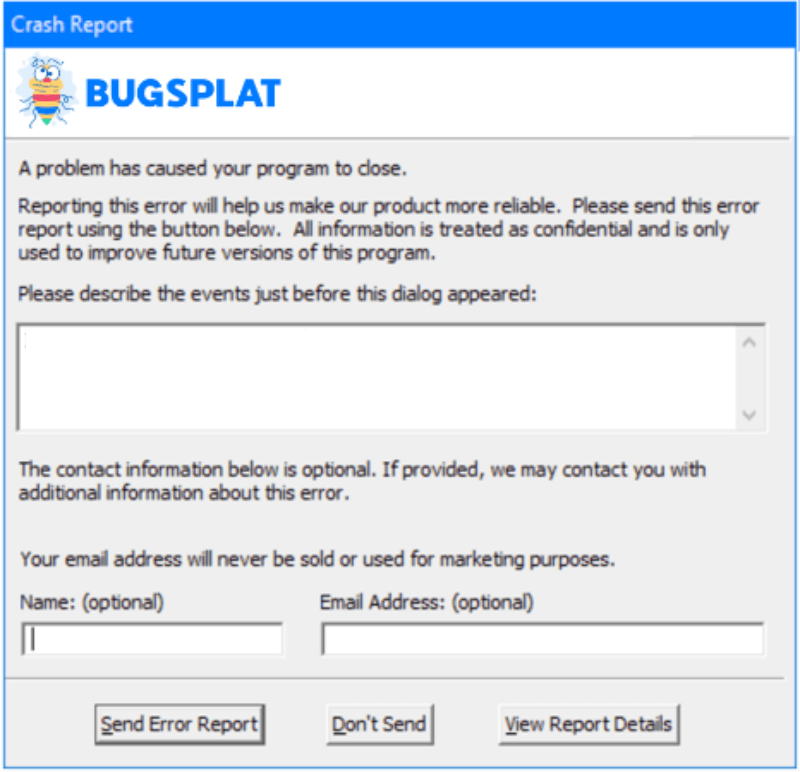 Most implementationsof BugSplat do not require you to use our branded crash dialog shown above. That said, we love and appreciate when our users keep our crash dialog or give us a 'shoutout' somewhere on the box.
This helps us spread the word about BugSplat, allowing us to spend less time on marketing and more time into making great products for our customers.
If you want to give us a shout-out, please put our name in either the header or the bottom right-hand corner of the crash box.
Be sure to send us an image of your customized crash box. If it's really cool, we'll include it and a link to your site or project below. :)
Wall of Fame - Crash Reporting by BugSplat