BugSplat reporting is built for
busy developers
Today technology has made it easier to build and ship applications across multiple platforms. Unfortunately, it's still hard to find and fix crashes your users encounter. Without a way to automatically collect data on defects, apps are vulnerable to unknown issues causing problems.
This means less stable applications, unhappy users, added support work, and less time to build new features.
Luckily, BugSplat combines three reporting tasks into one simple and powerful workflow, making it easy to get full coverage of your applications' issues.
Get alerted to critical defects before your users notice them
With BugSplat, you get actionable data critical for finding and pushing a fix every time a crash or error occurs.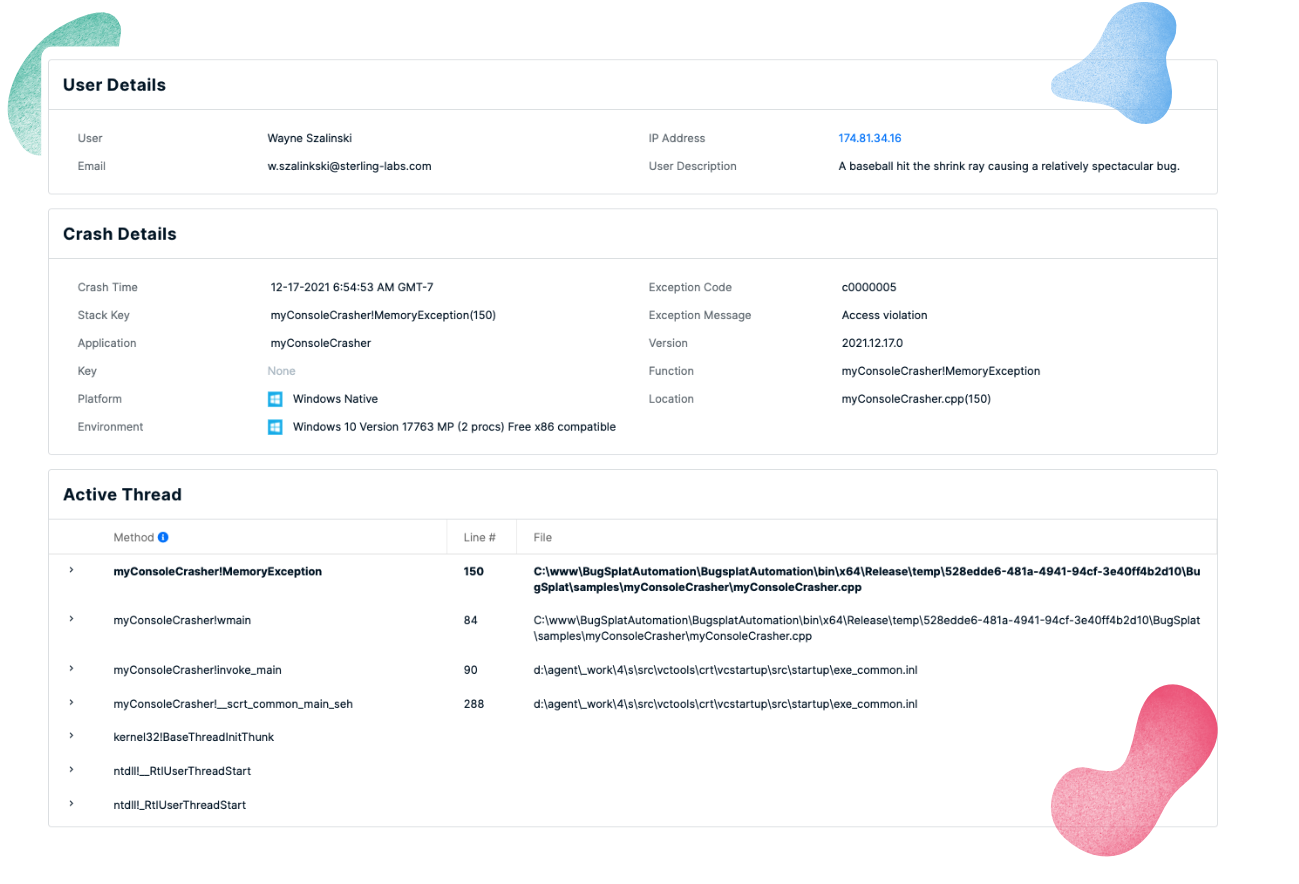 User description of the event

Function name and line number associated with the error

Runtime environment where the error occurred
Full debugger output, register values, loaded modules, and additional files associated with the error

Supports adding your own application data to each error report (screenshots, log files, etc.)

Pull back the curtain on crashes and errors
BugSplat provides you with critical contextual data that provides you information to understand and quickly fix even the most difficult bugs.
Respond as soon as there's an issue
Releasing an application with BugSplat casts a wide net to catch any defects that might have snuck into production. If it's a bug affecting one user, or the entire userbase, you'll know about it as soon as it happens.
Better yet, you can configure alerts to let you know about issues in your application via email, Slack, MS Teams, or Discord.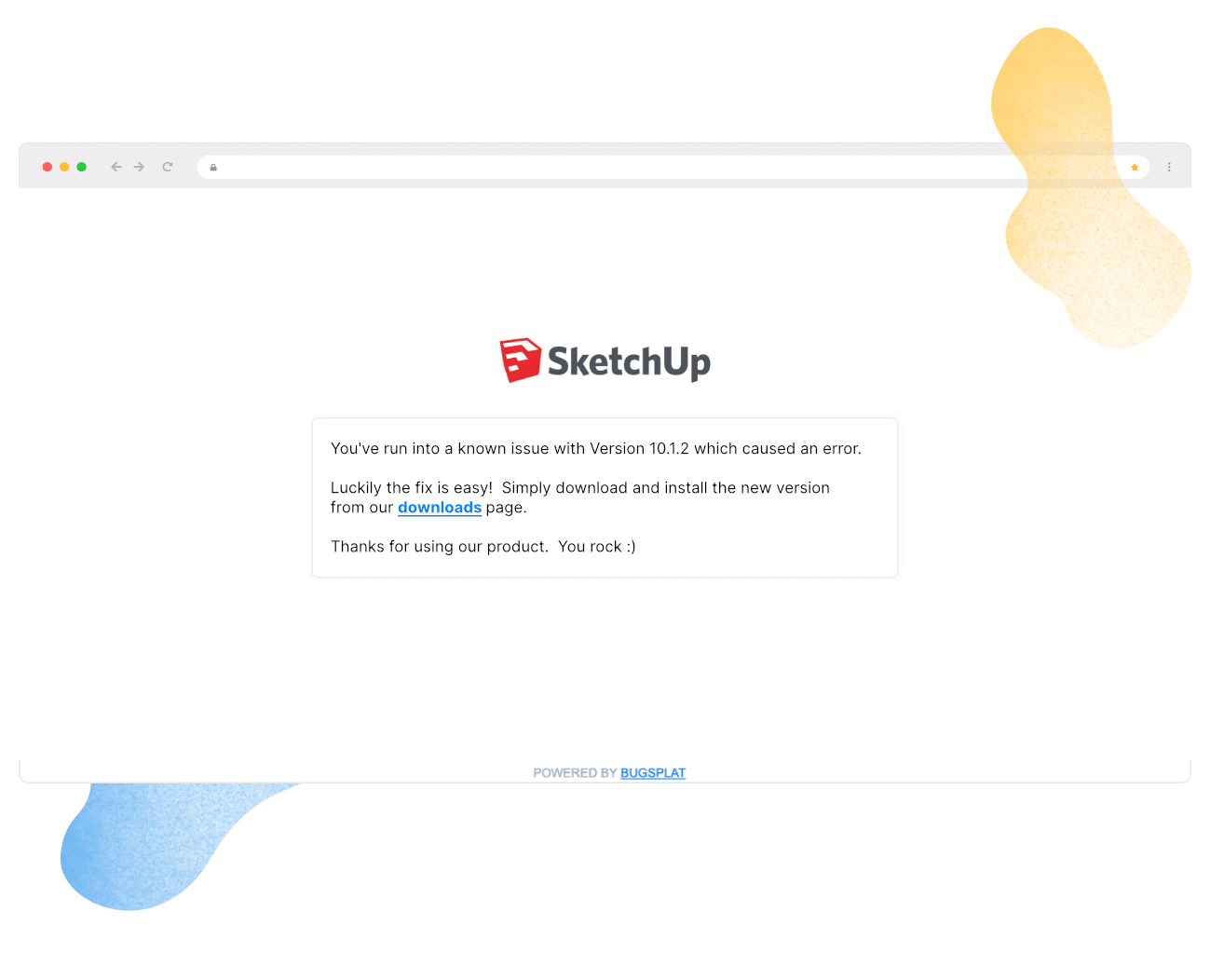 Communicate directly with users to let them know an issue is fixed
Using the Support Response tool allows you to communicate directly with your users when encountering a specific defect type. Send a customizable response with helpful information such as instructions on updating their system or downloading a new version of the crashing application.
BugSplat works where your apps do.
With a few lines of code, BugSplat provides powerful cross-platform crash reporting for wherever you deploy your apps.

Maximize your support efforts by fixing the most critical bugs first
Crashes are automatically grouped by the function name and line number where the crash happened

Visualize crash frequency with grouped charting of defects
Sort by which crashes are affecting the most users or which crashes are affecting the widest set of users

Know the impact of each defect with accurate counts of how often it occurred and how many users it affected.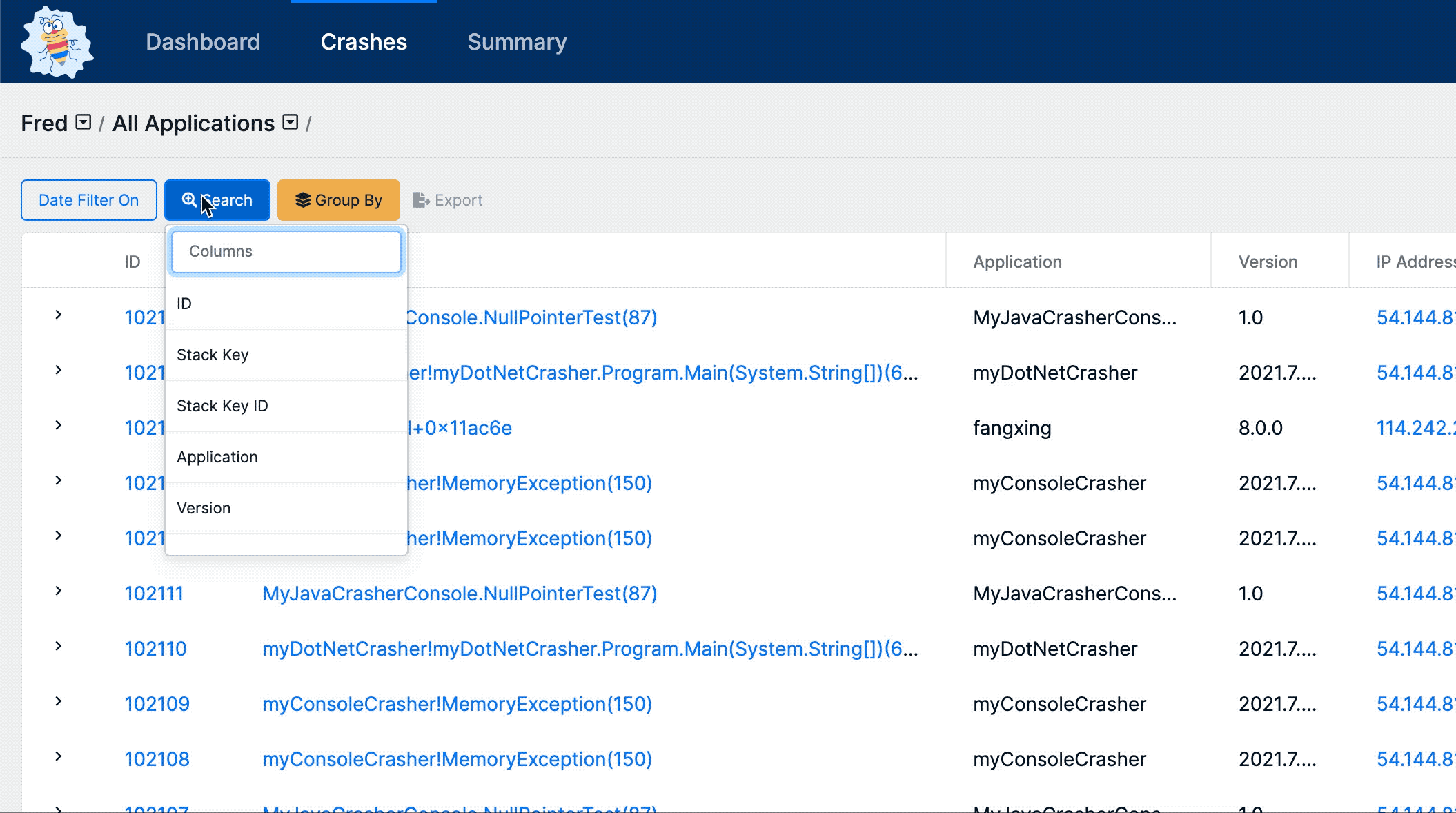 Find the needle in the haystack fast
No nonsense filtering and grouping allow for quick, specific, and powerful searching of your applications crashes. Use the Group By tool to further drill into application data to figure out trends and get new insights into performance issues.
Group errors intelligently to better understand defects
Sometimes, hard-to-diagnose defects need to be grouped differently to understand their scale and impact. BugSplat provides powerful tools for regrouping crashes by any frame or level, allowing you to diagnose issues better.
Fix your bugs faster with collaborative tools
Create issues in your defect tracker directly from any crash, error, or group with a click. Issues created out of BugSplat are pre-populated with information critical to understanding the underlying issue. Integrate with your favorite third-party tools like Jira, Github Issues, Azure DevOps, Assembla, and more.

Don't search through old communications for notes. Instead, use BugSplat's built-in bug tracking tools to have conversations with your team about defects and fixes.
Attach and view custom files (including logs)
BugSplat allows you to add custom attachments like screenshots, logs, or other files automatically to your reports. Best yet, you can easily preview these files directly inside a report to add additional context to understand and debug the defect behind the crash or error.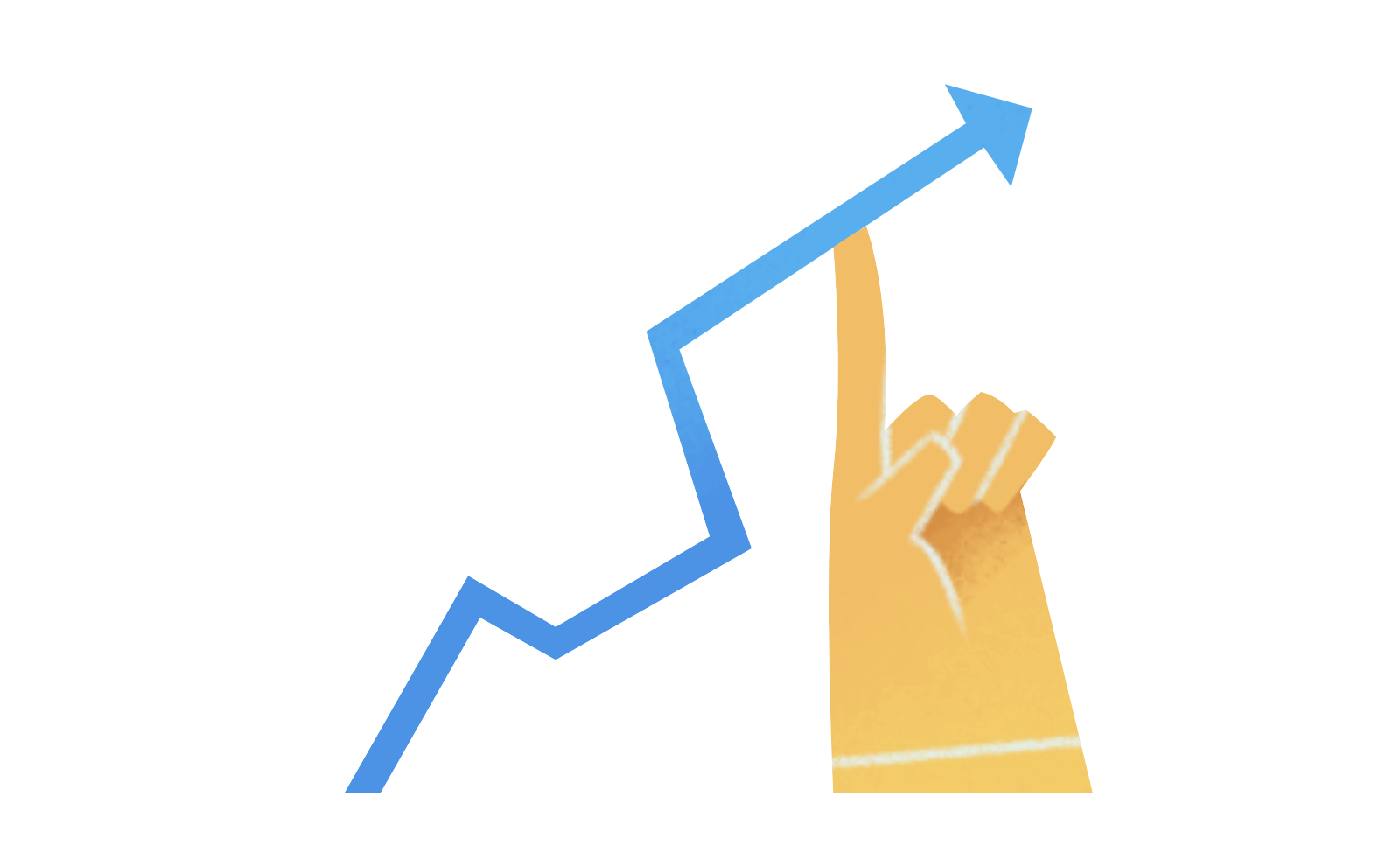 One tool for the entire life cycle of your app
Built on AWS—BugSplat is effortlessly scalable to any size application your team supports.

Straightforward pricing makes it easy to see how BugSplat saves teams money supporting their applications.
Get started with BugSplat today.
Better insights and faster fixes are right around the corner.